Anna Z. 安娜 BusyMonkey2018-11-07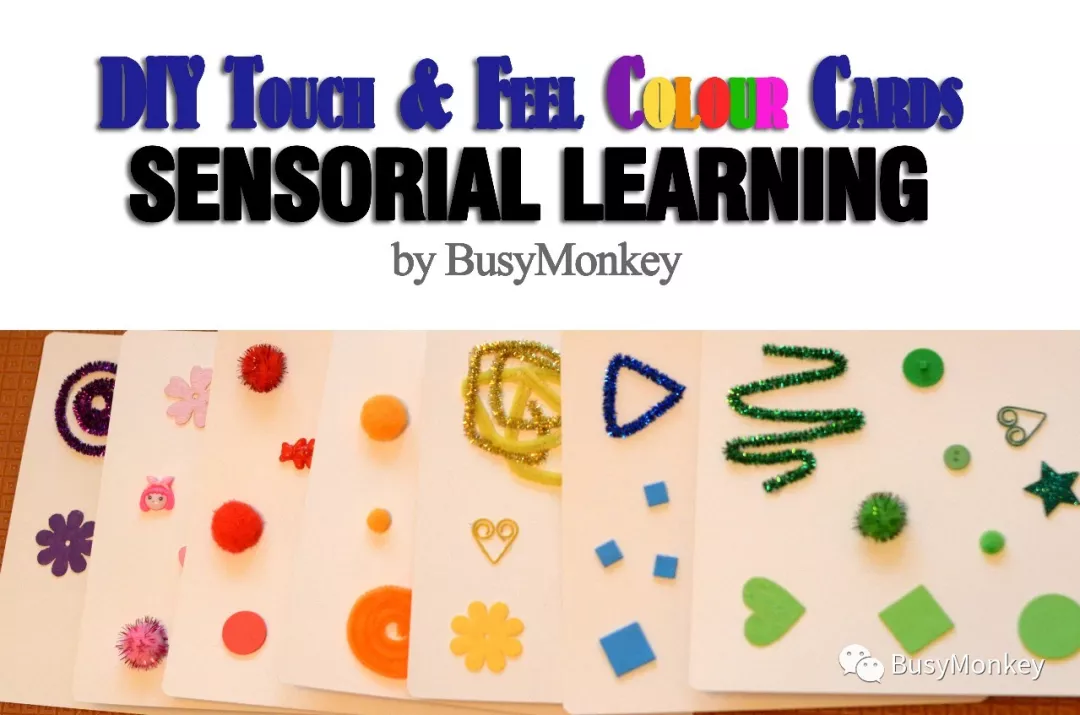 These cards are great for kids from toddler age and up. And the best is, these touch and feel cards did not cost much; making it a frugal teaching tool. They also were not difficult to make so anyone can easily make these.
Make a set of touch & feel colour cards today and let the learning begin!
幼儿和儿童都可以用这种卡片学习。最好的是自己做的也不贵;也不难。只需要在家可以找到的不同的材料就可以了。
今天就给孩子做认知颜色卡片吧!
MATERIALS NEEDED:
· A variety of pipe cleaners
· A variety of pompoms
· A variety of craft foam shapes
· Anything else you would like to add
· Strong Glue Or Glue gun and sticks
· Cardboard cards (about 100x100mm, I used white cardboard cards I still had at home, but you can just cut out squares from an old cardboard box)
需要的材料:
· 各种各样的毛根
· 各种各样的毛球
· 各种各样的泡沫贴片
· 还有你想要用的材料(可以在家找找都有什么)
· 强烈的胶水或胶水枪
· 卡片(我家还有白色卡片,但你也可以用比如硬纸箱,切成小四方卡片)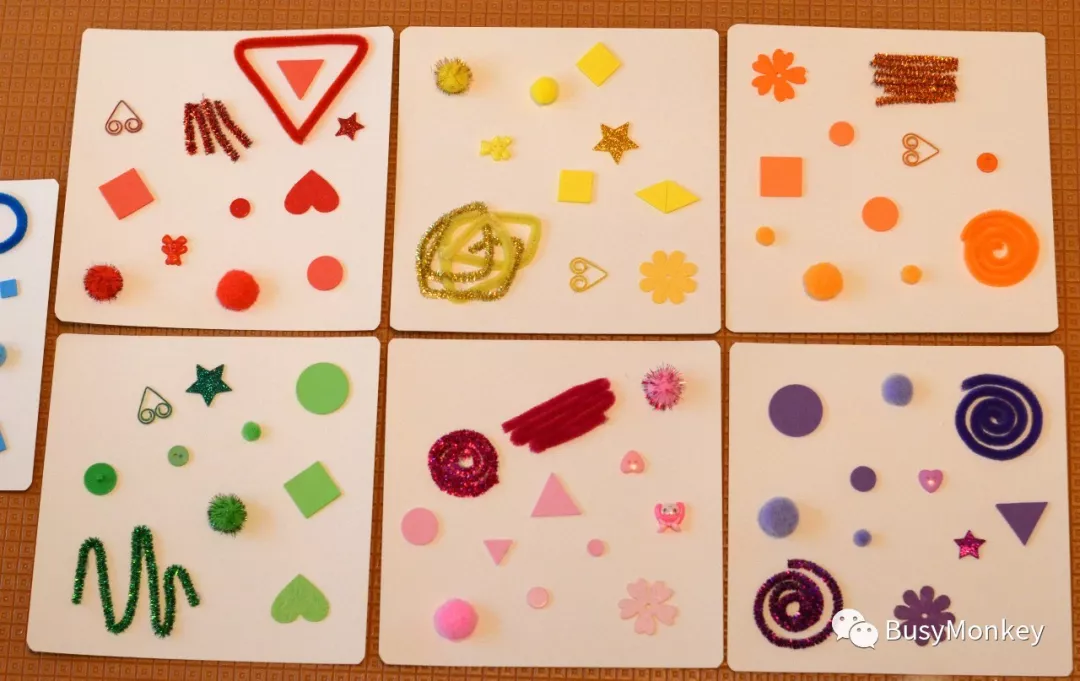 HOW TO:
First, you will want to sort your materials according to colours. Best get your kids to help with this step for a lovely educational activity. Then, cut the cards from a cardboard if you don't have ready cardboard cards.
Plan how to place the objects before gluing it down. If you like you can also write down the colour name in the cards. Glue it down when you are satisfied with the outlay.
做法:
先把所有的材料收拾一下,按照颜色放好。这个步骤最好让孩子完成,还能练习认知颜色和分种类。然后如果没有卡片,就从硬纸箱剪出来几个四方卡片。
把所有的材料按照颜色在卡片放好安排好,满意的话才开始用胶水把东西贴上去。如果想要的话你也可以把颜色的名字写上去。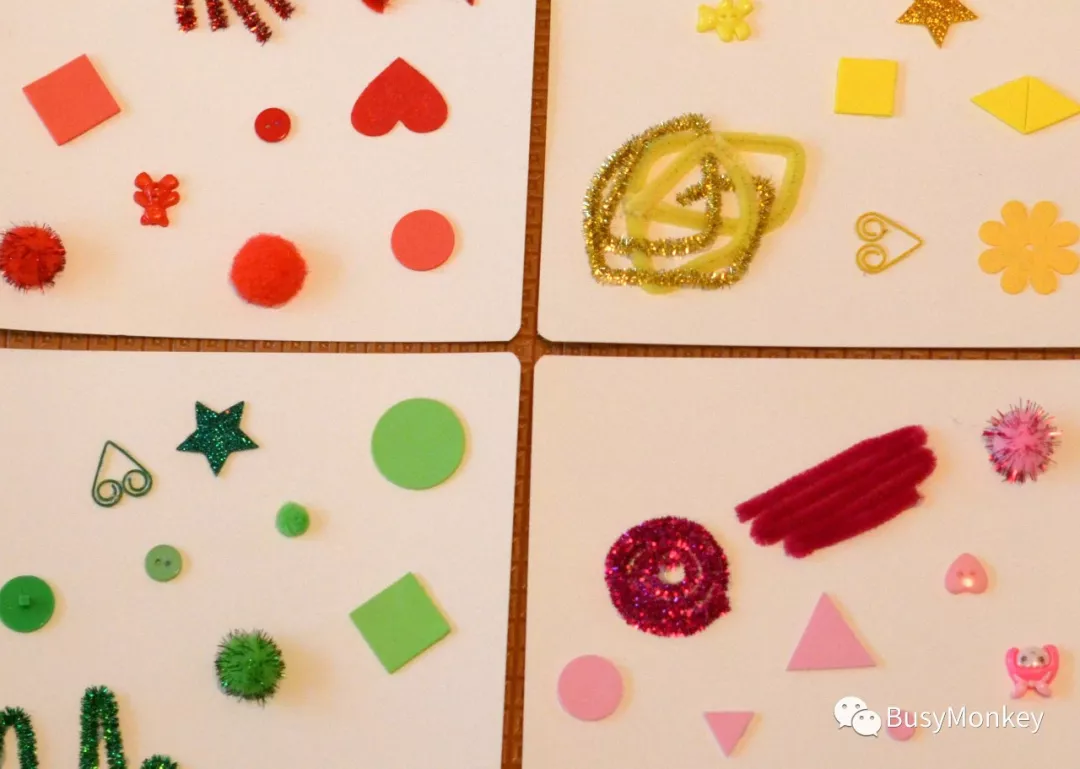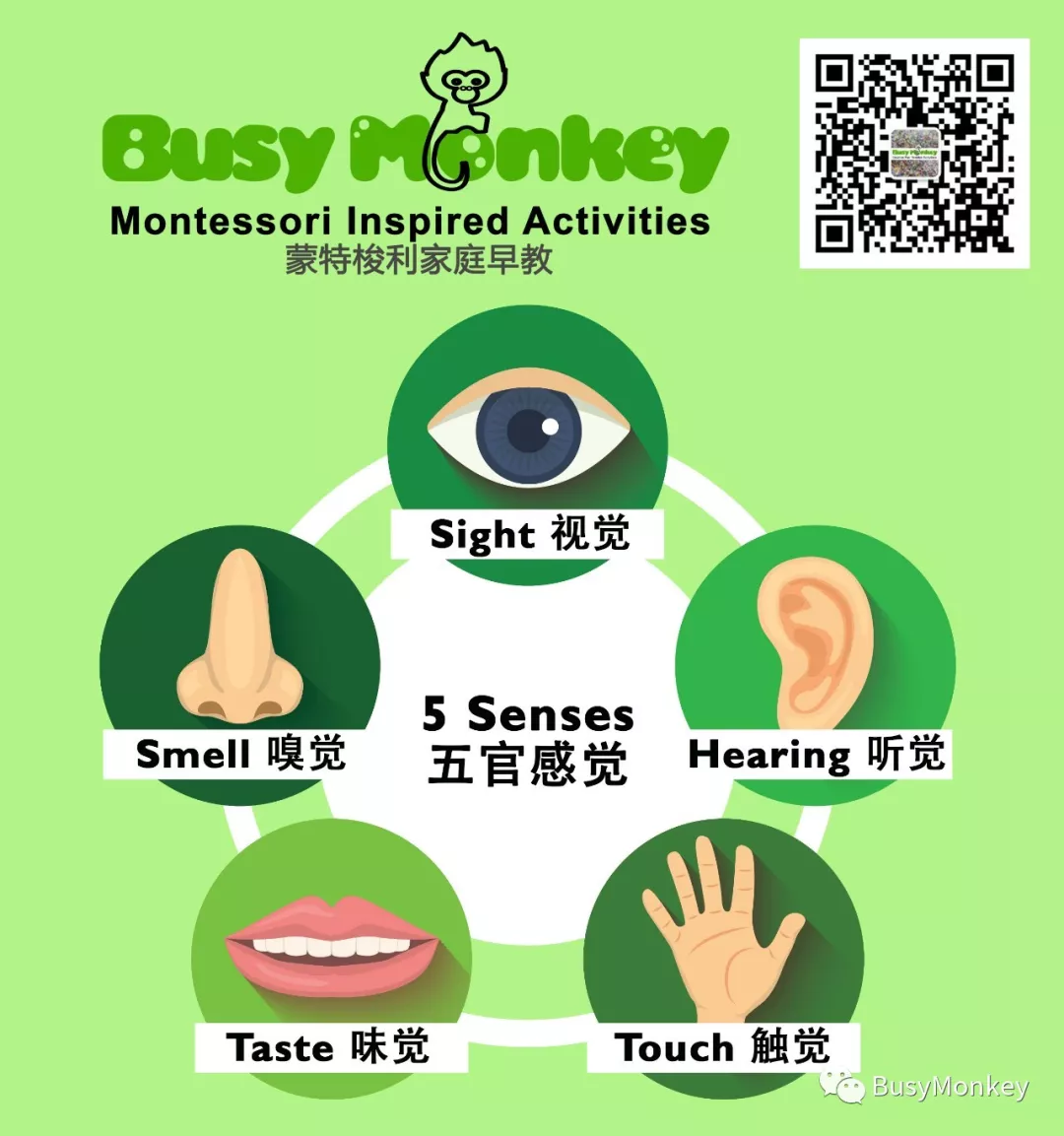 Touching and feeling as part of the learning process is very important: the more senses a child use, the better! Feel, see and hear (say the colour name) and learn all the colour names.
抹东西感受东西就是学习中一个很重要的部分。一个孩子学习过程中用的五官感知越多他就学的越好越快!这种卡片用着触觉、视觉和听觉(说出来颜色的名字)练习认知颜色。