Times Square is jam-packed with people and things to see. It's one of New York's top tourist destinations, but it's not a great place to sit and read a book or attend a lecture. The same way the lights, signs, crowds, and noise of Times Square can be overwhelming, too much visual stimulation in the classroom — in the form of decorations — can hurt student performance.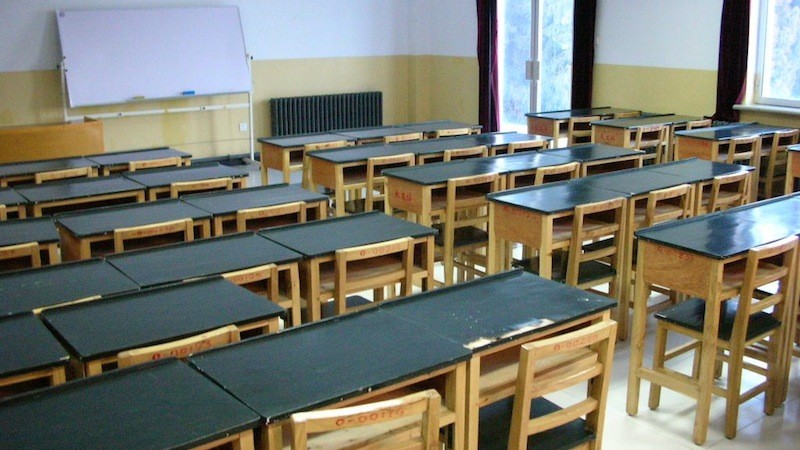 However, on the opposite side of the coin, nothing in the classroom also makes for a bleak learning environment. Since the 1950's, researchers have known that ugly rooms make people feel unhappy, tired, and want to escape. (Maslow & Mintz, 1956)
Using posters is a great way to:
Remind student of important procedures
Decorate and make
Make student's curious
Tips on using posters effectively
1. Rotate them often to keep them relevant
2. Be selective – don't put it there unless students can use it.
For some students, creating a poster can also be a valueable experience. Hanging these around the room will make students feel proud of their work.
Here are some more creative poster making projects that can add life to your lesson!
Ask students to create a poster to educate others about a particular issue- like recycling, or exercising regularly.
Ask students to create a poster pretending that they are part of a story and are inviting people for an event in the story. (like a poster inviting the town for the ball in the Cinderella story)
Ask students to create a poster-infographic to explain statistics or share the results of a study that they did.
Ask students to create a poster to remind themselves of or remember an important learning strategy, or classroom rule.
You may ask students to create an alert poster for a fake hurricane, to help them learn about weather alerts.
Ask students to make a 3d poster without using any pens, paints or markers.