​Do you want children to learn, but have fun at the same time? Unplug the tv and video games, and take away the smart phones. Smartboards and iPads and computers are super useful in a classroom BUT…

Experts say, play a board game!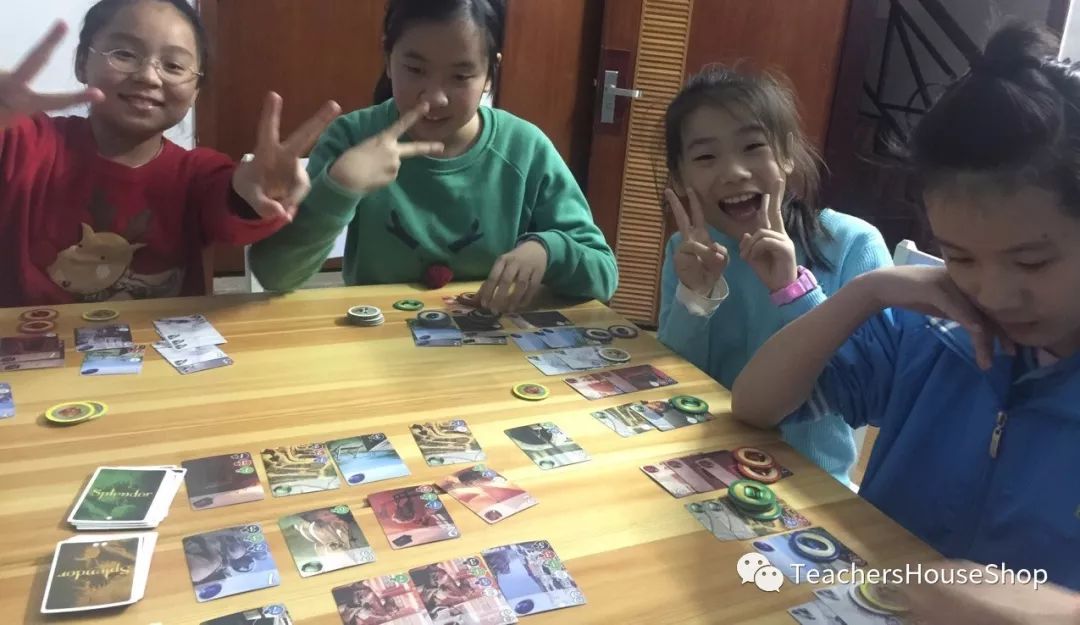 The experts all agree!
Games teach concepts like recognizing colors, numbers, counting, sorting skills and strategic thinking. But they also help children with social interaction, taking turns and learning to follow rules and to win and lose gracefully. Unlike reading, writing and math, there are no established rules or tricks for teaching social skills. Board games make it easier.
Taking turns. (Develop empathy and patience)
Language development. The repetition in games offers parents many options to model proper pronunciation and for children to practice.
Developing fine motor and hand eye coordination skills while moving small pieces. (For younger students)
Counting is part of most games. (Extra practice always needed for second language learners)
Following a static set of directions – the rules don't change. (Unless you play a gamed called, Fluxx)
Controlling emotions. (Learning how to win/lose with grace)
Connecting with those they play with. (Cooperative games, team games, so many social skills are needed to play games)
Teachers say:
"(Some) Parents get upset when they see that their children are playing in school but play is probably the most important skill for life. Most children learn to read, but social skills are one of those things that really have to be developed. And that's what you get with board games."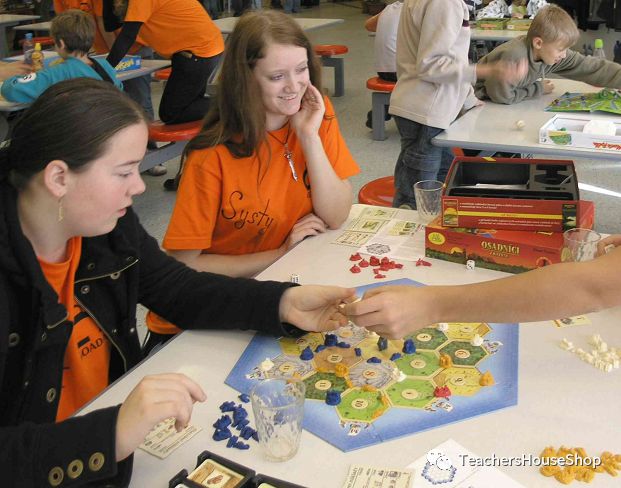 "It gets everyone using their hands and brains."
"Any game that requires a student to count and move a game piece at the same time is good for developing one-to-one correspondence while counting,"
Marilyn Fleetwood, president of the Academy of the Child, a Montessori preschool and elementary school, says her teachers use games such as bingo and Scrabble Jr. to improve fine motor skills and vocabulary. They also have turned some games into a physical education class, too! They make the entire floor to be a game board and the children are the pieces.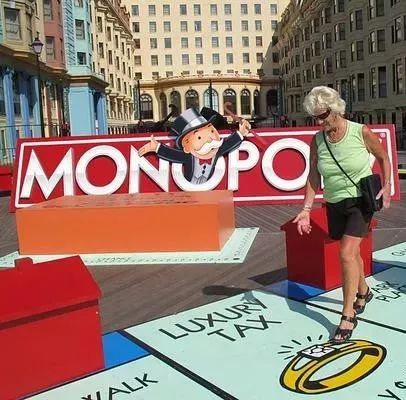 Games are fun for all ages!
---
Remember: If you need help selecting a game to use in your class, we are here to help! Contact customer service. 
Many of the game descriptions on our site also give some tips and ideas about how to adapt or use the games in different classroom settings! So be sure to check it out!
From Scrabble Jr.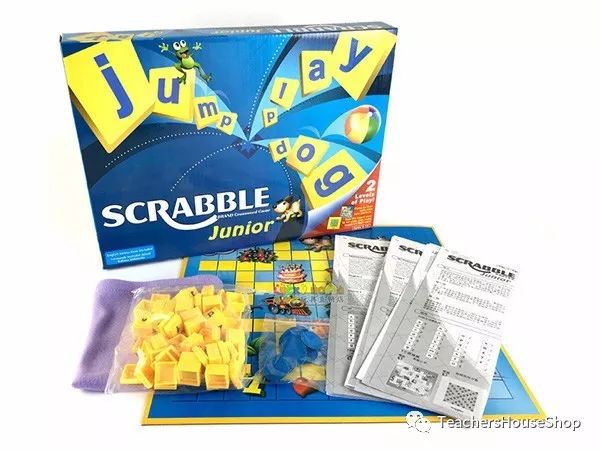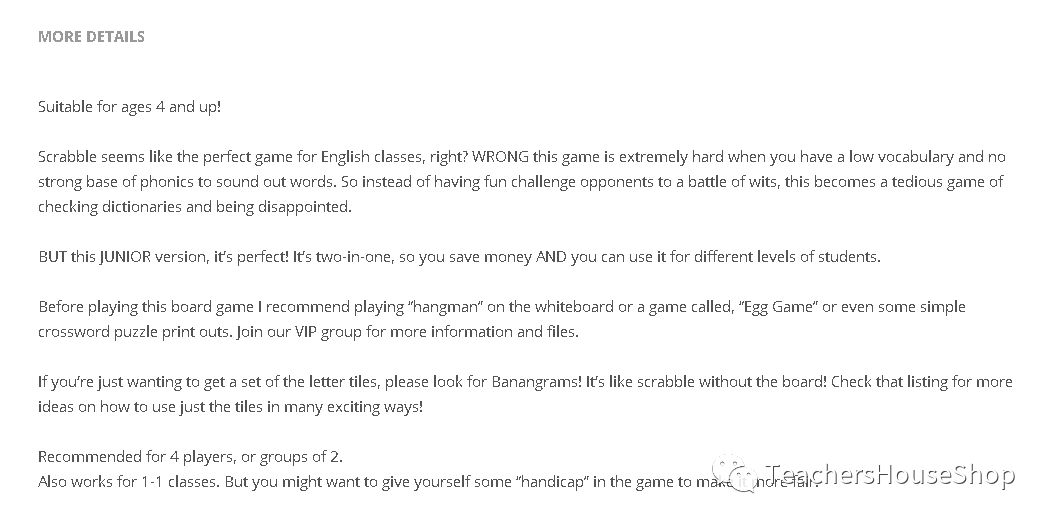 We are also building a database of How-To videos for all the games we offer on the shop. It's easy to find with our search feature!
Here are some other articles about games:
How to Use Board & Card Games in any classroom!
<Video> How to play – Snack Attack

[Video] Unboxing Catan and Ideas for Classroom Use

10 Terrific Tabletop Games for Tweens & Teens!

---