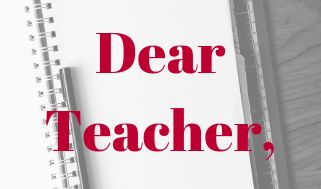 ​Our daughter is a good student who likes school, but at the mere mention of the word "test," she gets anxious. How can we help her reduce her test stress?
Answer:
Children who become anxious at the thought of a test often feel convinced they are going to fail. Test anxiety occurs for many reasons, such as lack of preparation, fear of disappointing the teacher or parents, or low self-confidence. Fortunately, there are lots of things we can do to help reduce test stress.
Prepare students by not just teaching materials covered in the test, but also include test-taking skills. Communicate with the parents about these types of skills and how they can practice at home with their child.
Help your students feel prepared before tests. Let them know which material will be on the test. At least a week before a test, teach study skills a little every day, using different methods.
These can include letting students make flash cards, writing and rewriting key words, making up a "mock" test, or even having them teach the material to each other! Ask them to try teach the material to their parents or teddy bears at home.
Teach the following, calling it the A-B-C-D Rules for Test Taking:
Always read the directions twice.
Breathe in and out 5 times to relax.
Carefully read the questions and answer the easy ones first.
Don't hand in the test until you have double-checked your work.
The day before the test, remind students to get plenty of rest and eat a healthy breakfast on test day. Make sure they have sharpened pencils or other materials needed to take the test.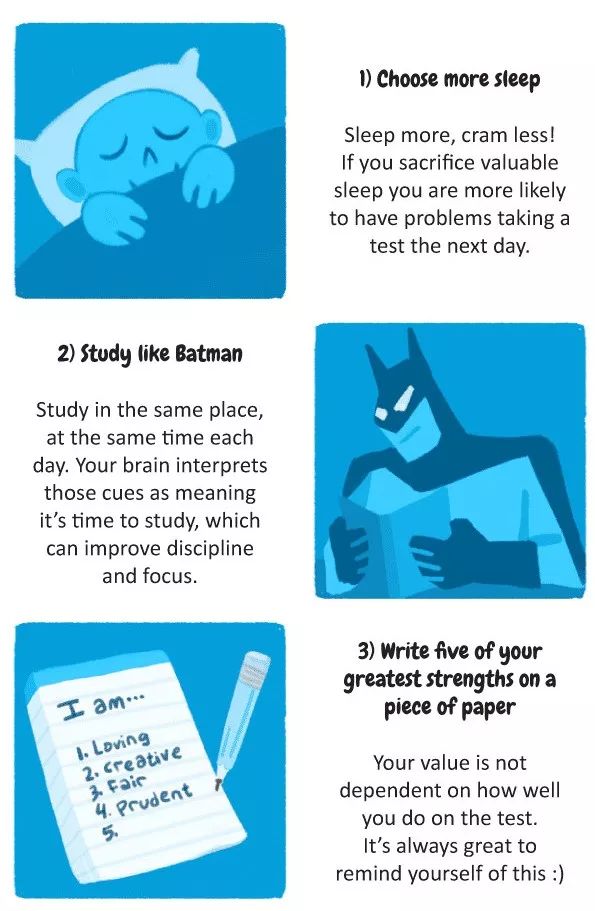 After the test, praise the students for their hard work and celebrate with a special activity, watching movies or playing board games.
Send a reminder to parents:
---
Dear Parents,
Today your child completed a difficult test. Testing is very important and can be very stressful for children. Sometimes even though they know the answer, anxiety can cause them to do poorly.
Please help us reduce anxiety by:
Praising your child for their hard work and celebrate with a special activity such as, watching movie, going for a walk together, playing a board game.
Don't put too much emphasis on the grade and don't feed in to their anxiety if they gets upset. Instead, when the test comes home, approach it nonchalantly, reviewing errors and talking about ways to improve next time.
Thanks for your cooperation!
---
Translated version:
亲爱的家长们:

今天你的孩子完成了一项考试。考试是固然重要的,对孩子来说也有很大压力。有时,即使他们知道答案,紧张也会使他们做得不好。

希望家长们能帮助我们,减轻孩子的压力:
表扬孩子的辛勤劳动,并且用一些特别的活动来庆祝,比如,看电影,一起散步,玩棋盘游戏。

不要过分强调成绩,如果他们心烦意乱,也不要埋怨他们。相反,当试卷发下来后,冷静地分析它,检查错误,寻求改进方法,让下一次做得更好。

谢谢合作!
---
What other tips do you have? Share in the comments below!
---