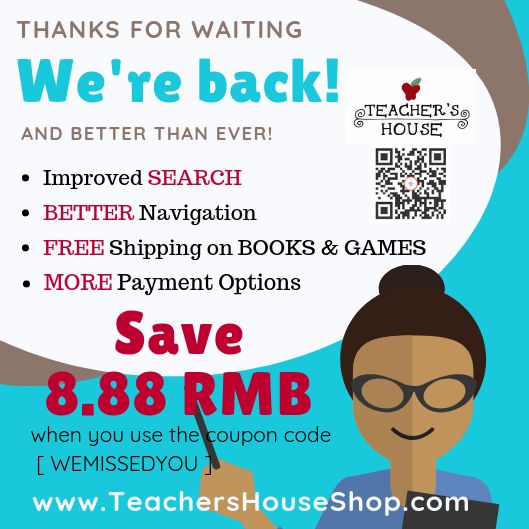 ​Search – we've added more descriptions and details so the search engine can find what you're looking for more easily!
Nagivation – clearer categories and sub-categories by type AND grade-level!
FREE SHIPPING – need I say more?
More Payment Options – Now we accept Alipay!

Try out our new site, and be sure to enter the coupon code WEMISSEDYOU to get 8.88 as our way of saying thanks for your patience while we put everything together!