​When considering storybooks, many people think about the "age." If you are searching by age then a general rule of thumb is to add two years. This is because students learn English later than a native speaker. By 2 years old, a native speaking child has listen and speaking skills, most EFL learners do not. Some bilingual children might.
For example: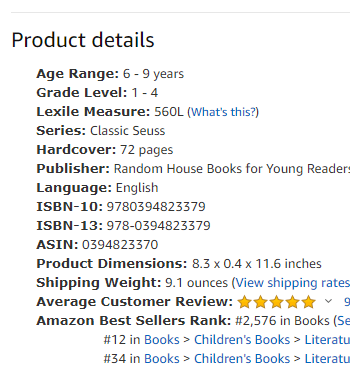 This book says it's good from 6 – 9 year olds, so in China, it might be better for 8 – 11 year olds.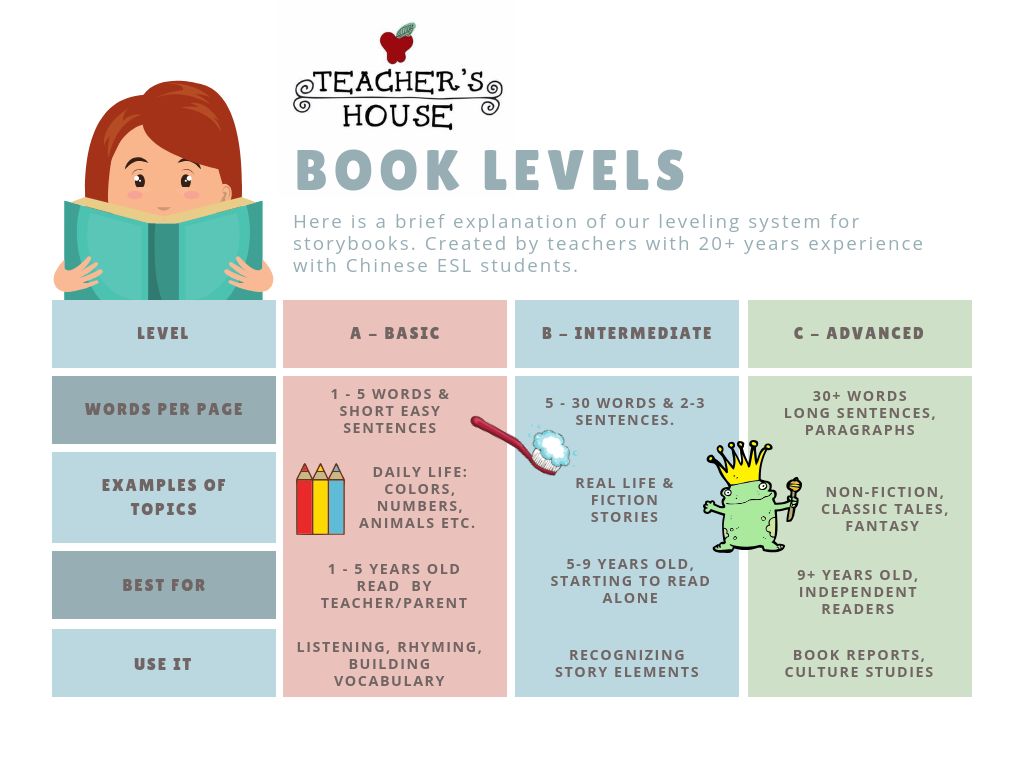 We have a leveling system that is for EFL and ESL learners. You can check each storybook's description and see the "TeachersHouse Level" A, B, or C. For native speakers it will be a little similar but not exact.
Here is where you can find it on each storybook product description page: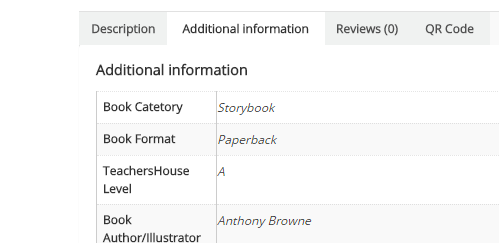 Click here to see our storybooks.
Please keep in mind, there are many other variables about choosing a suitable book! If you are shopping for an entire class of students, we recommend you buy books for several different "age" or "levels" because everyone in a big class will have different levels!

Some questions to think about:
Is this book for the teacher/parent to read TO the student?
Is this book for the student to read ALONE?
Will the book's story be meaningful or interesting to the student?
Picking the perfect book can inspire a child to become a reader!
But pushing them past their level or comfort and you will hurt their confidence and potentially turn them away from one of the greatest things ever, READING!