​How to develop love for reading?
According to the Scholastic Kids & Family Reading Reportthe majority of kids ages 6-17 agree that "it is very important for their future to be a good reader" (86%), but only 58% said they love or like reading books for fun.
Parents seem to underestimate the degree to which children have trouble finding books they like (only 29% see it as a problem).
During the workshop "How to develop love for reading" we tried to find out how to influence our children/students to read more and how to challenge ourselves to read more as adults.
How to encourage your child to read?
Let your kid see you reading. Be a role model for your children, share your reading experiences with them, show your books, tell them what the book you're reading at the moment is about.
Read with your children. And don't forget to make it fun for them – change your voice while reading for different characters, add elements of game, drama, try role-playing the story with them.
Guide children in their choice of a book. You know your children best, so help them to find the right book based on what they like and their level.
Introduce a variety of books. Introduce both fiction and non-fiction to them, find out if children admire certain people – travelers, astronauts, movie stars – maybe there is a biography book about them.
Organize a parent workshop. Find other parents who are interested, ask school for help, and discuss developing routine, learning strategies and other points you would like help with.
How to encourage your students to read for fun?
Connect the story to what students like. As we don't always get to read what we want in class, look for ways to make they story match current interests of your students.
Let students create their own story. Encourage them to be creative and express themselves in a way they feel comfortable with while creating unique characters they will enjoy.
Motivate kids to read to their friends. It would cause less stress than reading to a teacher in front of the whole class.
Start small. Use short stories that could be finished within a lesson, use reading log to follow the progress. Ask your students to summarize their favorite books in classroom and share with their friends.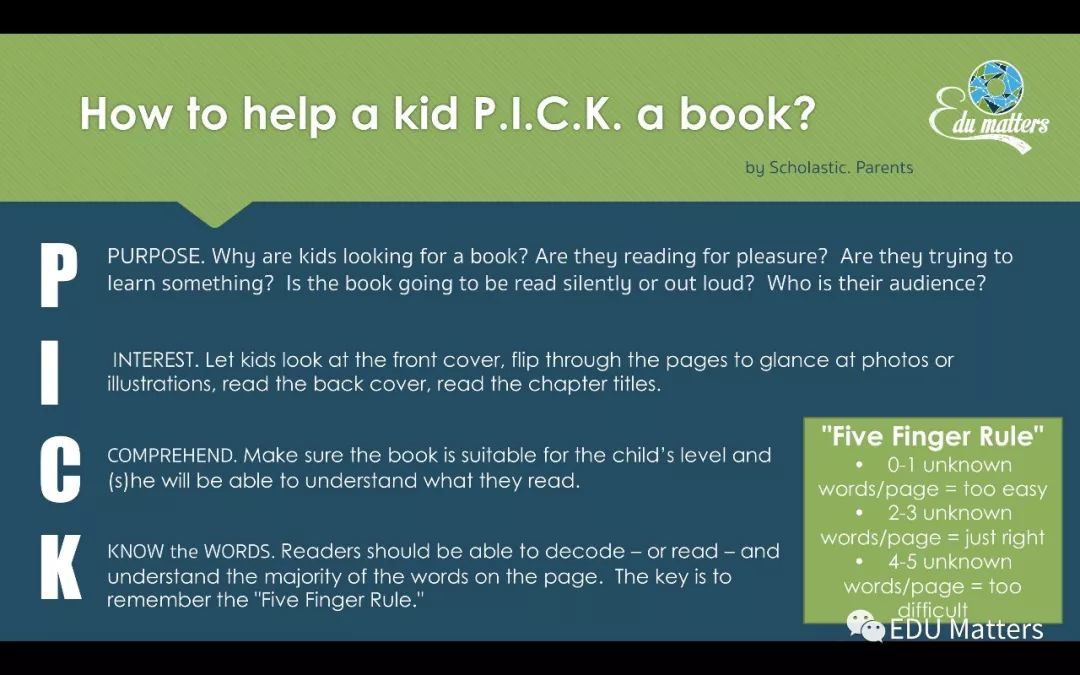 How to read more yourself as an adult?
Look for quotes by famous writers. Try to find ones that seem interesting to you and consider reading a book they are taken from.

Use podcasts and audio books. Consider listening if you have difficulties with reading a physical book. Share account with friends to save
Develop self or group routine. Read 10 pages as soon as you wake up in the morning or switch evening TV time with a book – look for time you can dedicate to reading every day. You can encourage your friends to join you and read together during your way to work or other activities you do together.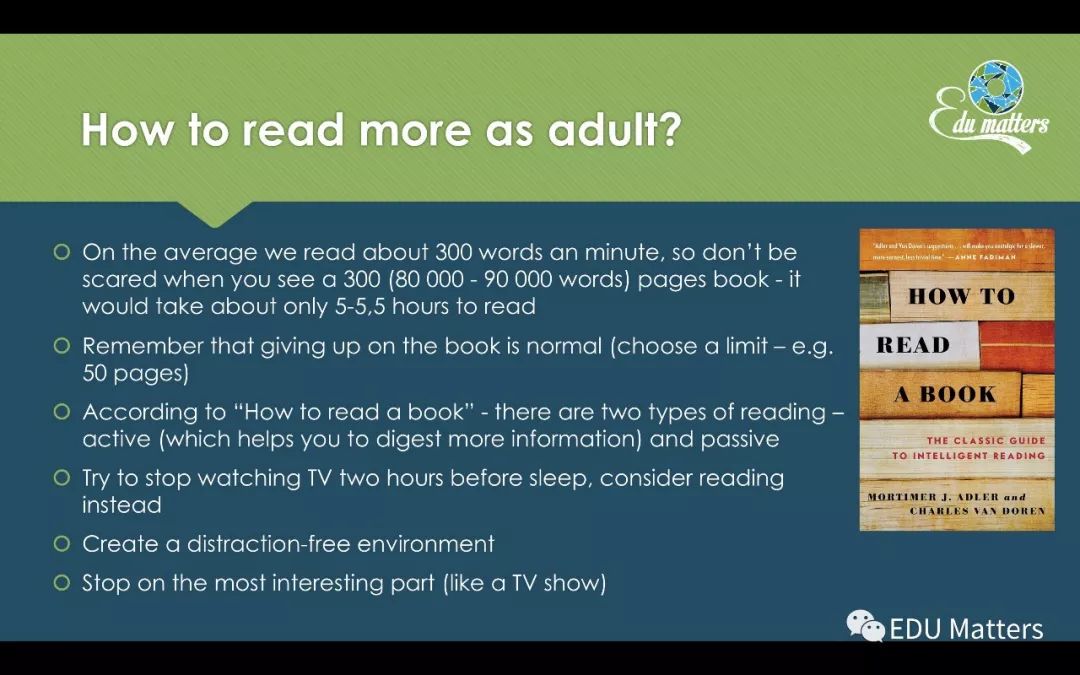 Tips for everyone:
visit a library or a bookstore. Take your kids/students there and let them choose the book they like. Or go to the library yourself to awaken your reading interest.
check if the movies/TV show you (or your kids/students) like is based on a book. It is a great way to encourage reading and to motivate yourself.
have a nice and quiet reading space. Organize a reading corner at home, find the coffee shop or park you enjoy being in and make it your 'reading space'.
How are you challenging yourself or your kids/students to read? Please share tips in the comment section.