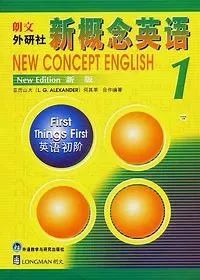 Recently, the pros and cons of New Concept English were a hot topic in the Teacher's House groups so we held a poll to see exactly how people felt about it. And the results are in!
If you missed the initial hullabaloo, you can catch up here.
New Concept English – Love it or Hate It?

So, what were the actual results?

Almost half of those who voted have never even used New Concept English!! Given that it is one of the most popular textbooks in China, that really surprised us.
Now, in fairness, we did only ask a yes/no question and didn't give the opportunity for discussion – that's what our groups are for.
For the Never Used It voters – we'd like to challenge you to check out this textbook, give it a chance, teach a few lessons with it and form your own opinion. After all, teaching is about finding what works for you and your students. For some of us, that will be New Concept English.